Description
The Kratos is versatile enough to be considered by many as an all-rounder, but the Kratos really comes into its own when the trails get ugly. Roots, rocks and ruts – this tyre is built to tackle whatever you can throw at it. The Kratos has a big volume to dull down rough trails, coupled with an aggressive but consistent tread design to tackle the loosest terrain. The Kratos tread design is a special one. The consistent center-line gives low rolling resistance, while the outer edge is where the Kratos gets down to business. Widely spaced knobs dig into anything gnarly out on the trail and high performance CRX compound spreads over the terrain thanks to the ultra supple casing. The Kratos hangs on tight so you don't have to!
Technology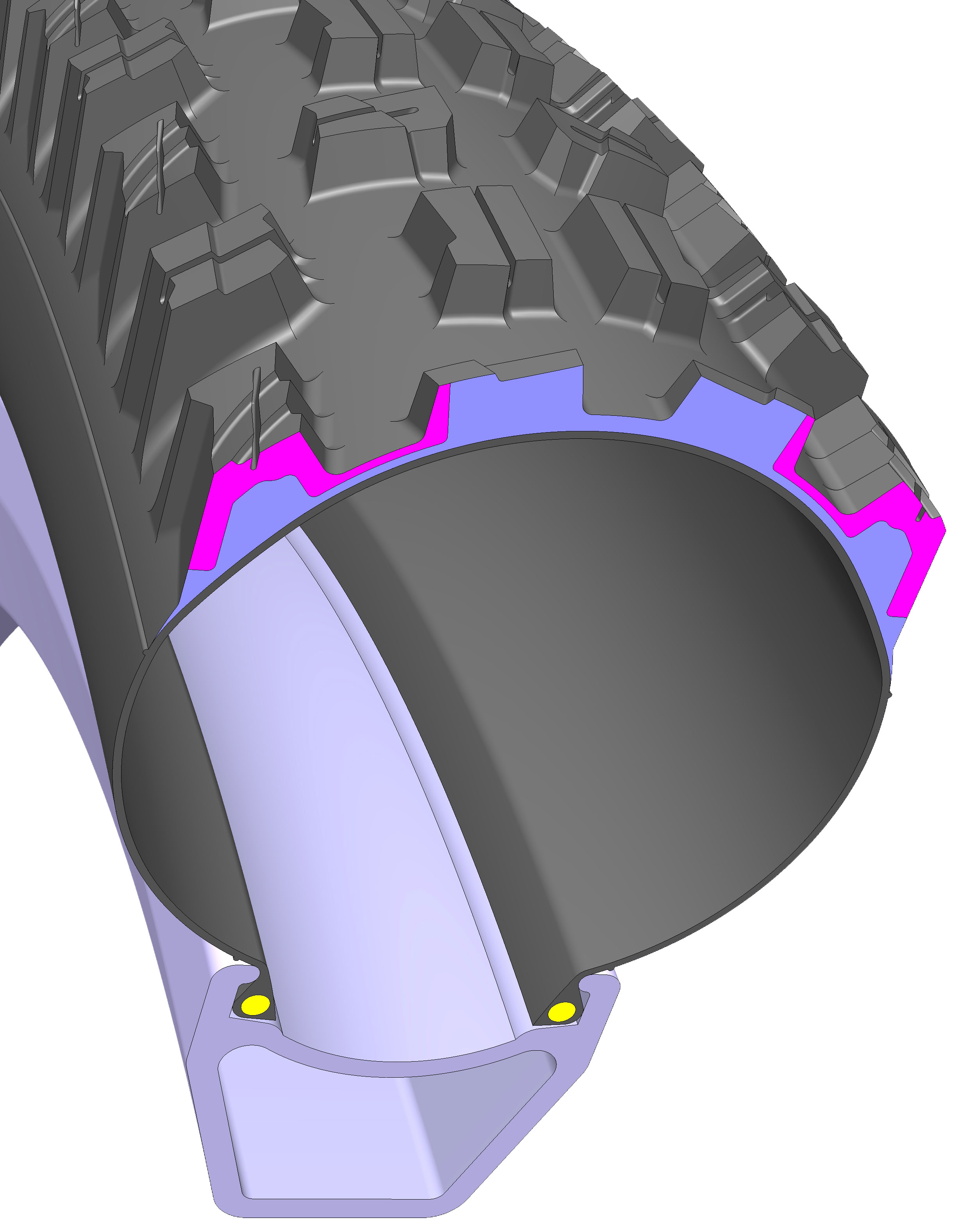 ENDURO DUAL COMPOUND (EDC)
Unique combination of two compounds – well-proven CRX compound in the base and center of the tread pattern and low-rebound compound DEAD for side figures. This blending provides high structural strength and enhanced resistance to abrasion in the centre as well as excellent adhesion and traction of side figures. EDC is optimal for extreme riding in harsh and rugged terrain.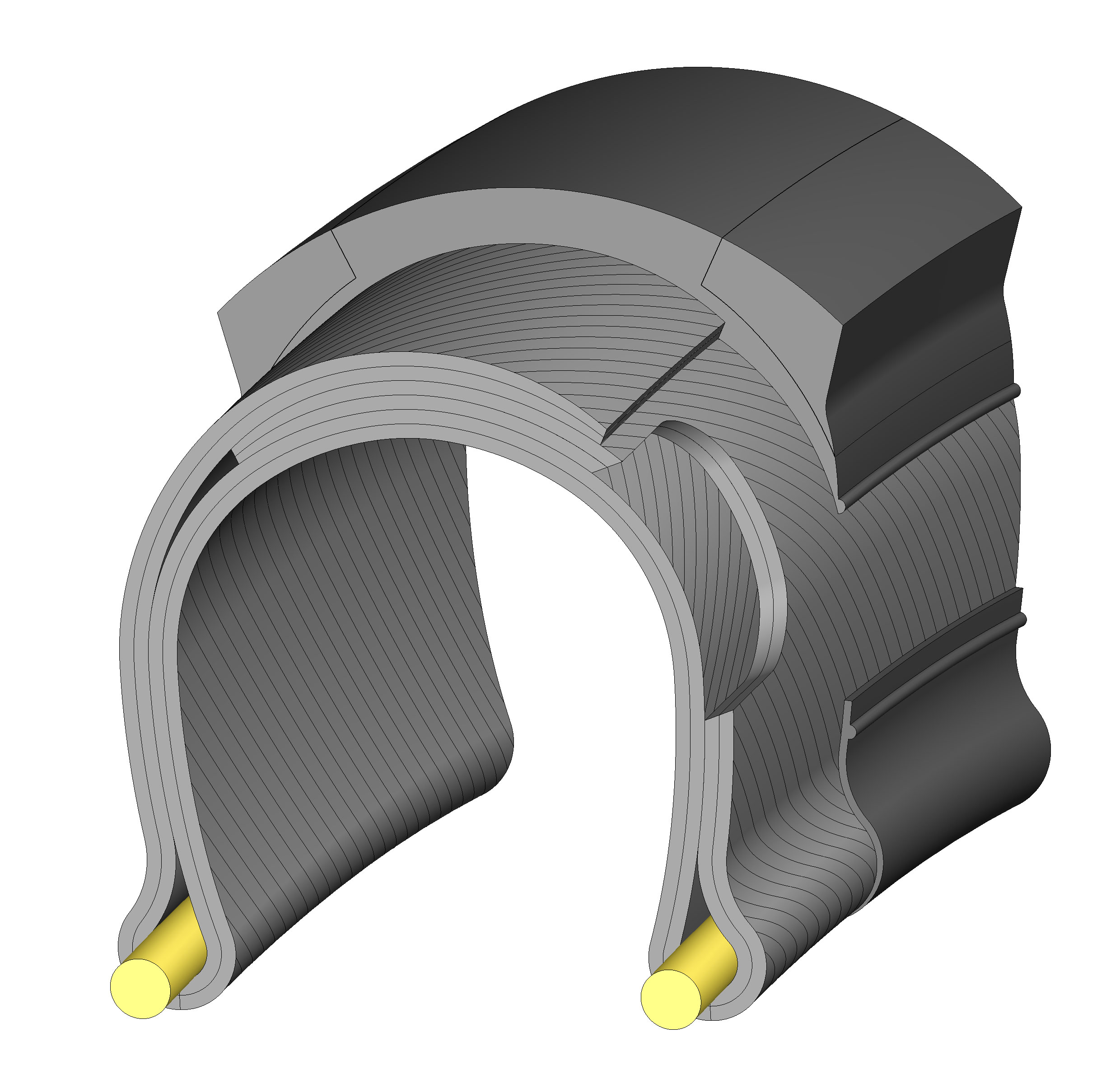 DH SUPRA MAX
The DH Supra Max is a four ply construction with 127 TPI (threads per inch) resulting in an extremely strong yet super supple construction. Featuring Mitas's renowned Tubeless Supra bead and non porous construction the DH Supra Max is the ultimate in tubeless ready tyre for extreme riding.      

Textra dramatically increases resistance against sidewall cuts and abrasions, increasing strength and durability without significant weight addition. Textra tyres are primarily intended for riding and racing over severe terrain where they provide both superior reliability and ultra high performance. An extremely durable rubberised fabric combined with high-density polymer threads, protecting the entire sidewall and bead area. Its excellent elasticity characteristics and negligible weight ensure outstanding riding properties of the Textra equipped Tubeless Supra. This is the genius of the Textra tyres – greater protection, but preserving the supple performance of the 127TPI casing. – Flow Mountain Bike  

Tubeless Supra sets itself apart from the competition by providing trouble free installation, easy inflation and maximum air retention, coupled with a light-weight, high performance carcass. No other tubeless ready system can boast all these properties. Designed for use with a tubeless sealant the Tubeless Supra is a high performance, easy to use, mess free tubeless system.
CARBON RACE EXTREME LIGHT (CRX)

Rubber compound on active carbon black basis. Such provides high structural strength, enhanced abrasion resistance, excellent adhesion, grip and low drag characteristics. Density – 1,02 g/ cm3. Predetermined especially for racing purposes.
Weights
| | |
| --- | --- |
| 27.5 x 2.45 TEXTRA |  1150g |
|  29 x 2.45 TEXTRA |  1260g |
"The Kratos is wonderfully predictable and it handles corners with ease." – MTBR.com
"While impressed with the cornering and rolling the characteristics, what impressed me most on these high end tyres was the "feel"  – Hero Dirt Australia
The Kratos front hooked up well. The removal of doubt enabled me to look further up trail and concentrate on maintaining flow and railing berms. Braking traction was excellent. Steering transition from side to side was also very good, with no vague spots where the tyre starts to get slippy before biting again. – Bicycles.net.au 
"Braking traction is incredibly good, to the point where locking up the rear tyre became quite difficult…In its natural habitat of soft loam, the Rubena Kratos rarely runs out of grip. Outside of the habitat, those clever cornering blocks and soft rubber compound mean that it can quickly adapt to varying trail surfaces." – Enduro Magazine Australia
"If conditions are looser, using the Kratos up front is a good option. Even though it has a chunkier tread pattern, it's surprisingly fast too as the centre blocks are quite low profile. We were particularly impressed with its braking performance." – Flow Mountain Bike