General Guarantee:
All Mitas/Rubena tyres sold in Australia are covered under Australian Consumer Law (ACL).
We endeavour to provide the highest level of service in any cases where a product is to be replaced, either through our distributers/stockists or directly. Any product deemed to be defected by Mitas-Rubena Australia will result in replacement. Please contact us if you would like more information.
Mitas Tubeless Supra Textra tyres limited guarantee:
Additional to coverage under Australian Consumer Law, Textra model tyres are covered by a 100 day sidewall guarantee under the following conditions which are strictly limited to:
The sidewall only, being the area of the tyre between the outer tread and above the bead
The tyre is used only under normal off road cycling conditions in Australia. Static loading of greater than 140kg per tyre will not be covered. Damage to the sidewall by anything other than natural obstacles will not be covered.
Damage to the tyre is not excessive force against the rim itself (typically indicated by a horizontal cut) .
How to claim under the Textra 100 day sidewall guarantee: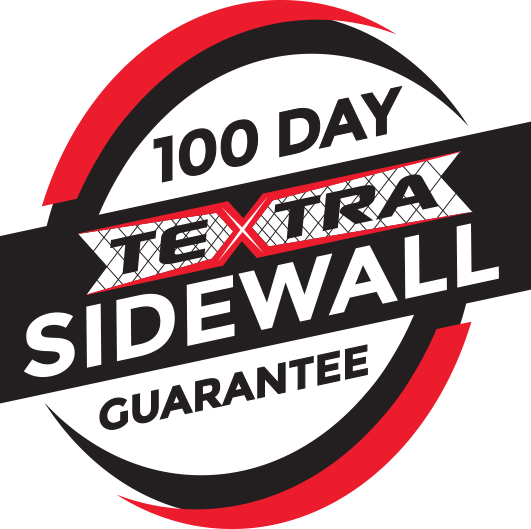 Email info(at)mitascycling.com.au with the following details.
Name:
Tyre model.
Postal address.
Clear images of damage.
Clear image of recept with date of purchase.
Brief description of conditions the damage was sustained under.
In cases where the damage is unclear or requires further investigation you may be asked to send the tyre for inspection at our Canberra office. If the tyre is found to be covered by our sidewall warranty a new one will be shipped free of charge. In cases where warranty is agreed on photo evidence only, a postage and handling cost of $14.95 will be incurred and the replacement sent to the postal address nominated.
All warranty replacements under this guarantee policy are at Mitas Australia's discretion and Mitas reserves the right to refuse sidewall warranties on tyres that have not been, or suspected not to have been damaged under normal riding conditions.
This warranty is valid only in Australia, on tyres that were purchased only in Australia.